Baby's Vision
See how your baby experiences the world and follow along as their vision develops. With Baby's Vision you can simulate what your baby sees and explore the world together. See how flowers, pets and people look like to your little one.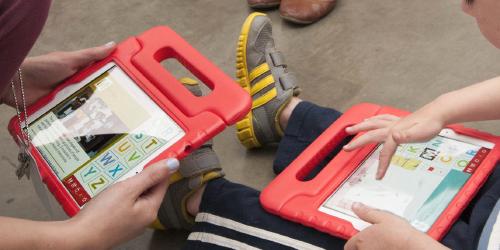 A is for Art Museum
Treasure hunt for kids and families throughout the whole Museum. The app displays the users location and always finds the closest object nearby (using iBeacons). Objects can only be unlocked in the gallery and once unlocked, it engages the user to look back at the art. A is for Art Museum was awarded with the 2016 American Alliance of Museums (AAM) MUSE Gold-Award in the category Education and Outreach.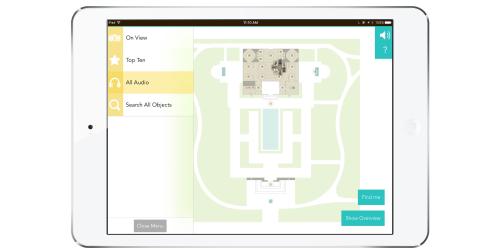 Rodin Museum
Creating a location-aware app that allows visitors to explore more information about the objects nearby using iBeacons. By enabling staff to easily enter and edit content in a content management system, the Philadelphia Museum of Art undertook its first step into their mobile platform strategy.
Beacon Walker
Working with iBeacons can be challenging, especially when you have a setup where you need to read beacons in a sequence. With Beacon Walker, you can simulate any number of iBeacons and virtually walk through any setup, no matter if big or small.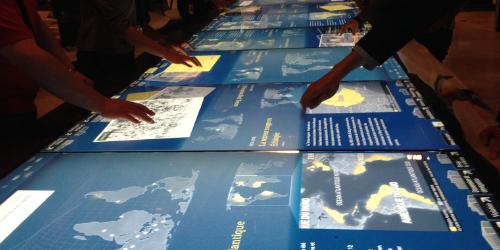 Study Table
The Canadian Museum for Human Rights' Breaking the Silence gallery is a quiet respectful space where visitors can learn about many mass atrocities — some well–known, others previously hidden. The gallery helps visitors to understand that whenever human rights violations occur, we have a role to play by breaking the silence about them, and the very act of learning about and discussing these violations helps to break the silence.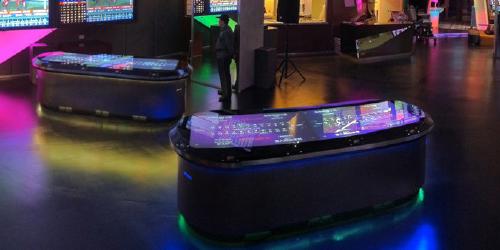 Horse-Racing Table
Eight users can simulatenously get information about jockeys and horses and place bets. The Hong Kong Jockey Club transformed horse racing into a more social experience with this massive, custom-built 10ft touch-table.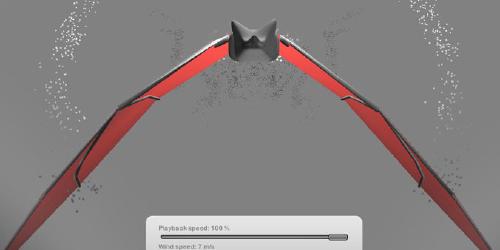 Bat.Flight.Viz
Bat.Flight.Viz is an interactive visualization of scientific data for educational purpose. It is designed as an interactive online simulation and available to the public to learn and understand bat flight and aerodynamics.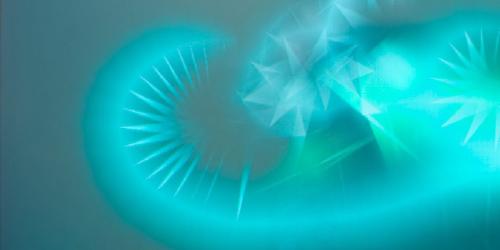 Souvi
Souvi is an interactive, generative, audio-visual multi-touch installation based on synesthesia. It lets users draw with their fingers and interprets their work with sound. It generates a unique experience for every user interacting with the system. Souvi has been awarded with the "Art of Engineering"-Award by Ferchau Engineering in 2010 and has been exhibited across Germany.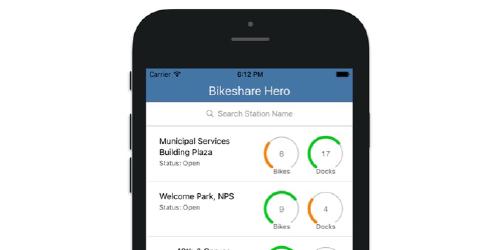 Bikeshare Hero
This app displays available bikes and docks for the Philadelphia Bikeshare program (Rideindego) at a glace. The included widget allows for quick checks without having to launch an app or filter through a list of stations.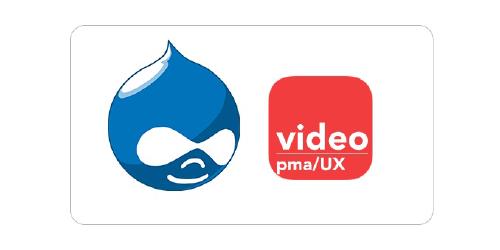 Kiosk Video Player
To display videos in galleries, iPads have become more and more popular, but we had specific requirements for a touch-to-play video app. This custom-built video player can loop an attract video file and play the main video file on touch. Videos can easily be swapped out for newer versions using the content management system.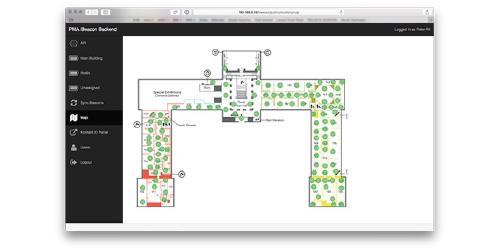 Beacon Management Platform
To ensure all of the almost 300 beacons throughout the whole public spaces at the Philadelphia Museum of Art, we needed a tool that could record and map battery levels. Using Laravel, I built a backend that could track battery status and create maps with beacons that needed batteries to get replaced.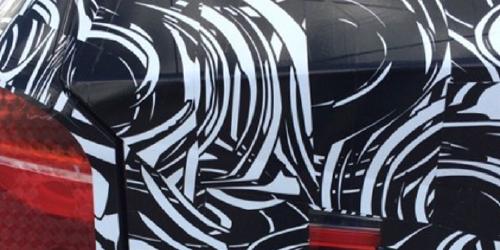 Workshop Management Platform
Gathering information from a variety of sources and systems, parsing it for specific details, matching software and hardware revisions and generating reports to keep an overview over a fleet of vehicles.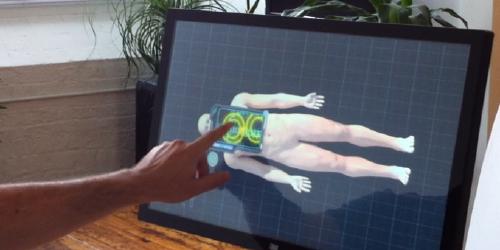 Medial Visualization
Demo-project for a medical visualization company for trade-shows. The user can drag a lens over a human body and switch between different layers to see either the skelleton structure or muscles. The app can be used cross-platform and works with a variety of touch inputs.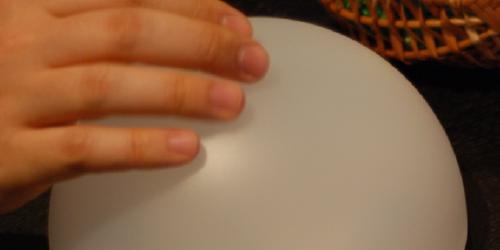 Touch Robot
Experimenting with (self-made) sensors and how to process fluctuating readings. The robot would respond to touches and more specific a petting gesture. When receiving strokes it would light up, but the light would deminish without interaction.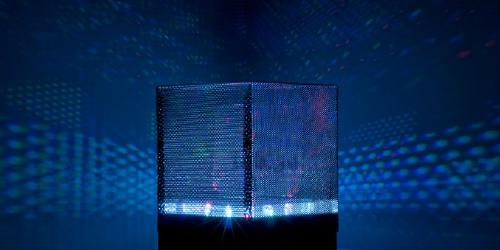 Trophy Design
Since 2001, the lab.30 media art laboratory has become a local spot for experimental art and interaction. The festival presents exciting and experimental art at a very high level. The lab award acknowledges artistic achievements which stand out as exceptional, especially innovative and extraordinarily creative. It supports interdisciplinary and cross-genre work, and wants to encourage experiments and transboundary approaches.